Champion Mz Demeanor and Dual Champion bred Arya have KORONA pups on the ground!
Champion lines meet mass and color. This litter will have Embark health tested and DNA Profiled parents. ABKC UKC ADBA
Mac Miller son Korona has been throwing nothing but bone dome mass and color!!!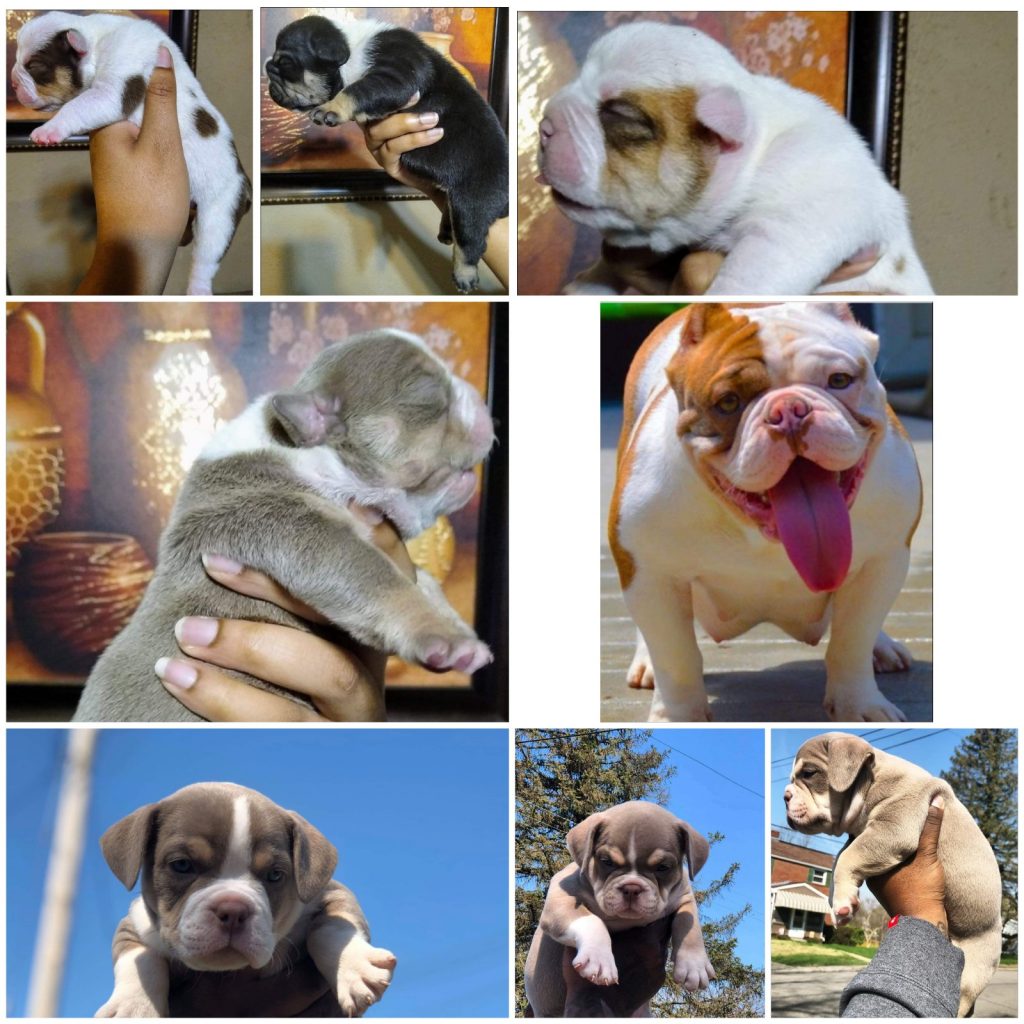 Micro pocket standard EXTRAORDINARY URAJIRO pups.
May 12th-13 2020
Pups are 3000-5000.
Oh Betty! This micro Lilac Piebald Urajiro is a rambunctious little one. The size of a kitten with Orion's belt and the pants to rock it, her pattern is undeniably rare. She is an active Arya daughter and her ABKC is in hand.
CO – OWNED by C.B.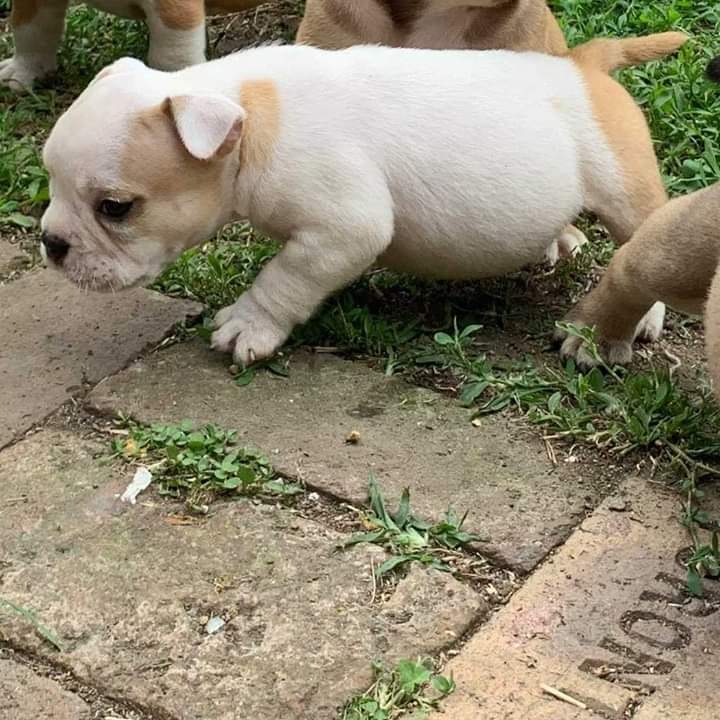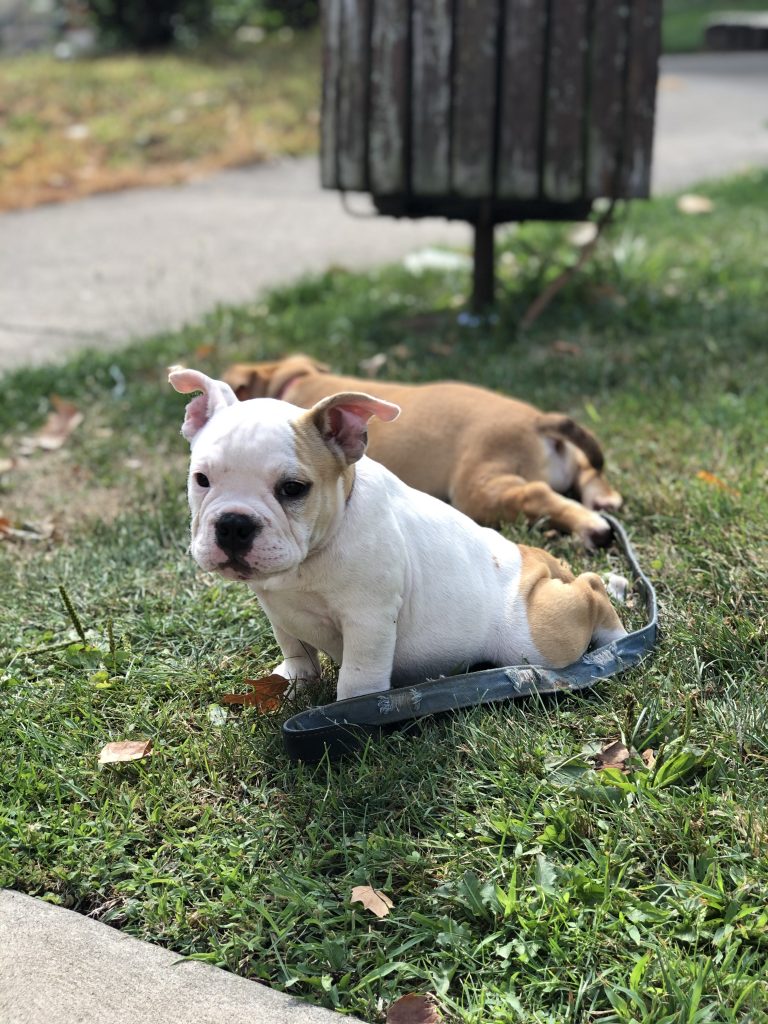 Pockets – these pups look as though they will be 14-16″ in height with nice show quality stacks. The sable male is off Ch Demi and is UKC registered.
Their prices range from 2500 co owned to 3200 outright. Crops have been done and only Euron is available.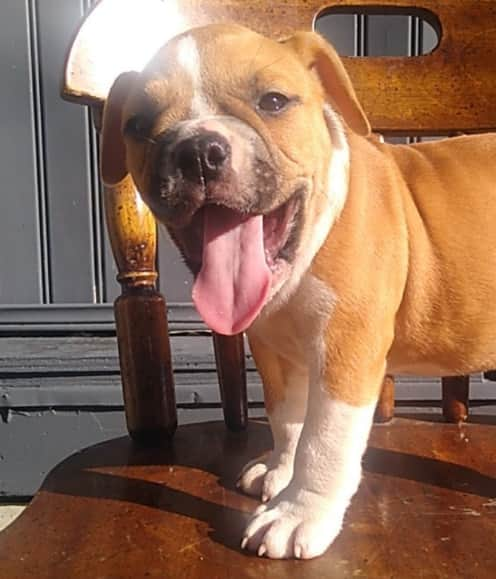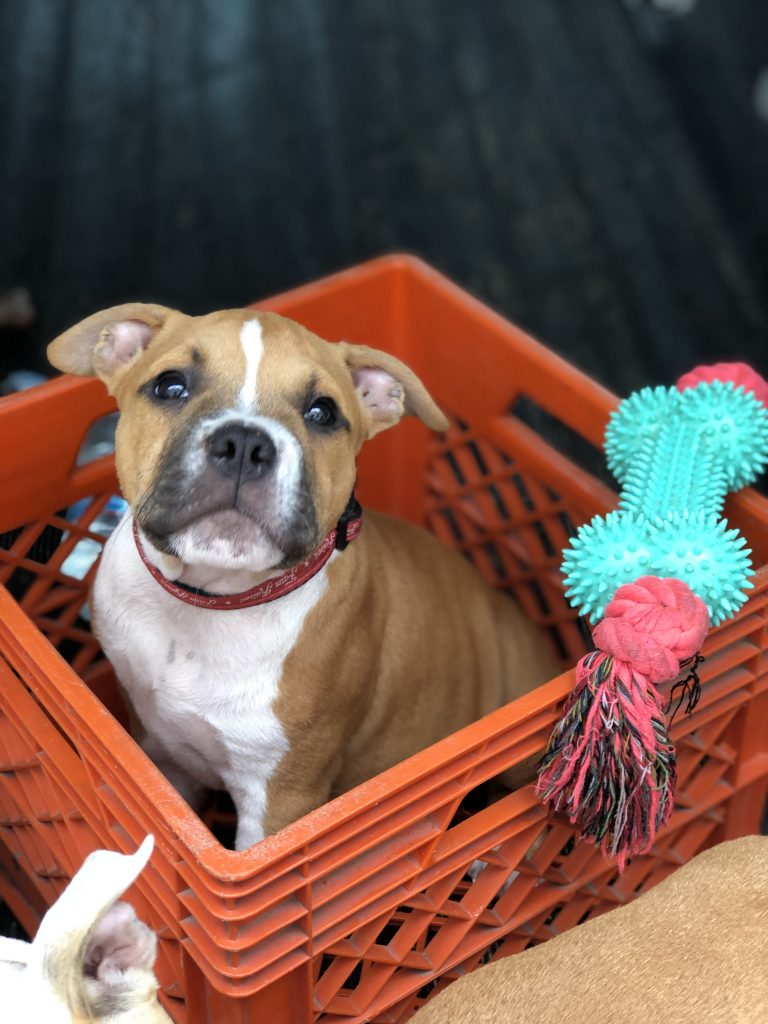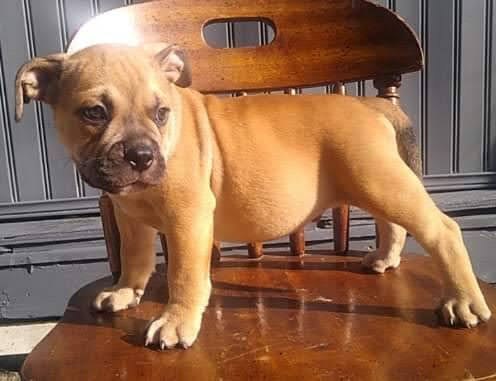 Standards – These pups have the mass bone and height to be huge. Ch Demi produced big boys that have both found their homes only one show quality girl left!
Erosia the Chocolate Queen – $taying
Erosia is a very rare Standard chocolate Urajiro with a show stack to die for, clean bite and full tail. She has the potential to be the next champion like her mom. UKC is in hand.
Classic – Wilma – urajiro – pet homed
Gotta get dirty
2019 and past litters

2x Champion Charlie Muscles grandkids have found great homes!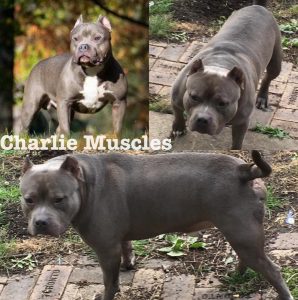 UKC & ABKC registered TBPS DYCE THA DUTCHESS welcomed a healthy litter of puppies into the world on August 3rd 2019.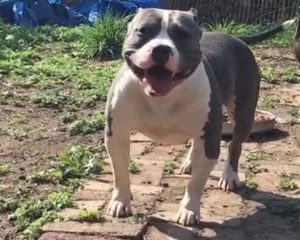 The litter was dual sired by a Champion Charlie Muscles son "Duq" and Grandson Blue. DNA indicates only Aphrodite (Now known as Cola) is Blue's in this litter!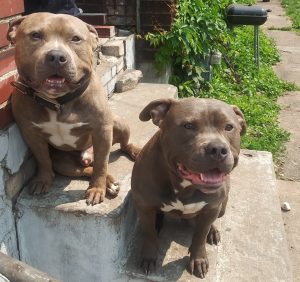 BUYER Options:
$2000-2500 pet ONLY – spayed/neutered (3 payments acceptable)
$2500 Co-Ownership – (Show homes ONLY) Available to be shown and compete in performance and conformation sports 50:50 on Health testing.
To be returned for one breeding at 2 yrs then transferred into your name along with 2nd pick pup to keep or sell.
$3000+ Full Rights
ABKC & UKC eligible
DNA P / VIP available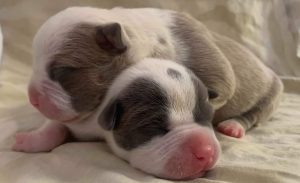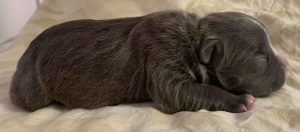 No expense is spared on their care and upkeep.
– Mom is fed a quality diet with supplements as necessary. 
– Days 3-16 pups are experiencing Early Neurological Stimulation as used in the military's BioSensor program. In an effort to improve the performance of the dogs our goal is to imprint on our puppies to give them the best chance at becoming the well rounded Canine good citizens of tomorrow. 
– Puppies first deworm will be at 2 weeks then every 2-3 weeks up to the day that they are welcomed into your loving home.
– DNA Profile for accuracy of pedigree and documentation of lineage
– Pups will be Volhard tested at 42 days to determine which home would benefit them the most.
– Pups are UTD on age appropriate vaccines and microchipped as ALWAYS!
– Veterinary Health Certificates will accompany each pup and done within 10-30 days before transfer.
———————————————————–
Keepers
Athena – Pocket female blue fawn
08/03/2019 ABKC reg UKC Pointed

PREVIOUS PUPS AND CO-OWNS
Poseidon – Blue Classic show boy – SOLD TO ESA pet home.
Aphrodite – Blue pocket – Staying in the family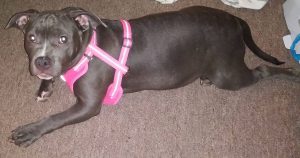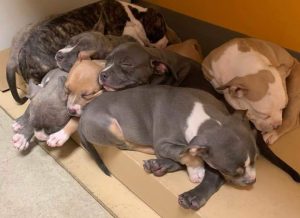 Vet visit went well. Health certificates available.
---
Located in PA we follow the Dog Purchasers Act and Puppy Lemon Law policies. Ethics are important here.
Shipping is available in the U.S. by myself as I am a USDA licensed Carrier!
What's new with this litter?
We will be exploring the benefits of Puppy Culture!
Including but not limited to:
Manding – an automatic sit in front of a person the puppy is interacting with.
Potty training
Crate training and conditioning
And much more.