2x Champion Charlie Muscles grandkids have landed!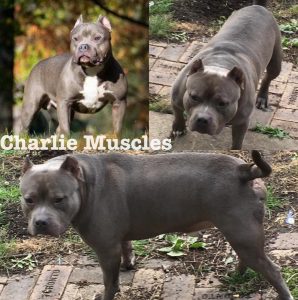 UKC & ABKC registered TBPS DYCE THA DUTCHESS welcomed a healthy litter of puppies into the world on August 3rd 2019.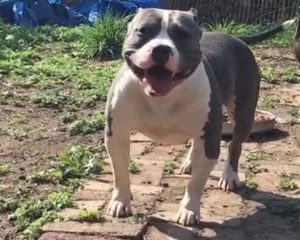 The litter was dual sired by a Champion Charlie Muscles Son and Grandson and DNA is pending on this litter!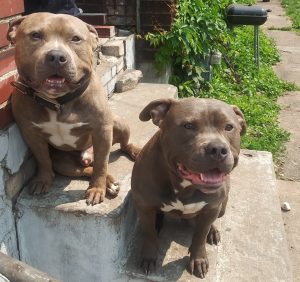 BUYER Options:
$1000 pet ONLY – spayed/neutered after 1yr 
$1200 Co-Ownership – (Show homes ONLY) Available to be shown and compete in performance and conformation sports 
50:50 on Health testing 
Returned for one breeding at 2 yrs then transferred into your name along with 2nd pick pup to keep or sell.
$1500-2000 Full Rights
ABKC & UKC eligible
DNA VIP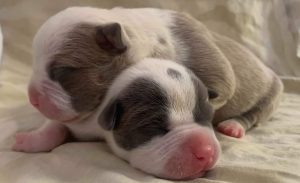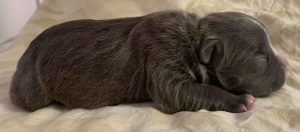 No expense is spared on their care and upkeep.
– Mom is fed a quality diet with supplements as necessary. 
– Days 3-16 pups are experiencing Early Neurological Stimulation as used in the military's BioSensor program. In an effort to improve the performance of the dogs our goal is to imprint on our puppies to give them the best chance at becoming the well rounded Canine good citizens of tomorrow. 
– Puppies first deworm will be at 2 weeks then every 2-3 weeks up to the day that they are welcomed into your loving home.
– DNA Profile for accuracy of pedigree and documentation of lineage
– Pups will be Volhard tested at 42 days to determine which home would benefit them the most.
– Pups will be UTD on age appropriate vaccines and microchipped as ALWAYS!
– Veterinary Health Certificates will accompany each pup and done within 10-30 days before transfer.
——————————————————————
—————————
Located in PA we follow the Dog Purchasers Act and Puppy Lemon Law policies. Ethics are important here.
Shipping is available in the U.S. by myself as I am a USDA licensed Carrier!
What's new with this litter?
We will be exploring the benefits of Puppy Culture!
Including but not limited to:
Manding – an automatic sit in front of a person the puppy is interacting with.
Potty training
Crate training and conditioning
And much more.